Easiest way to evaluate your customer service
Software that gives you easy assessment tools to evalute your client service process
Get Started
Concept of the product
Know the traits you evaluate your client service on? Type in the questions, pick trusted person
to answer them in real life based on his/her experience. Get honest instant feedback on most recent situations
and track them as they are submitted. Quick and easy way to see whom to praise at next staff meeting.
Real-time experience
Know the traits you evaluate your client service on? Type in the questions, pick trusted person to answer them in real life based on his/her experience
Instant feedback
Get honest instant feedback on most recent situations and track them as they are submitted. Quick and easy way to see whom to praise at next staff meeting
Service traits
Having trouble pinpointing where you have trouble in client service? Or have already started improvement and want to see how it is going? We give you all the glorious tables in time frames you need
Our clients
Cloud-Based and Mobile Friendly - accessible anywhere, at any time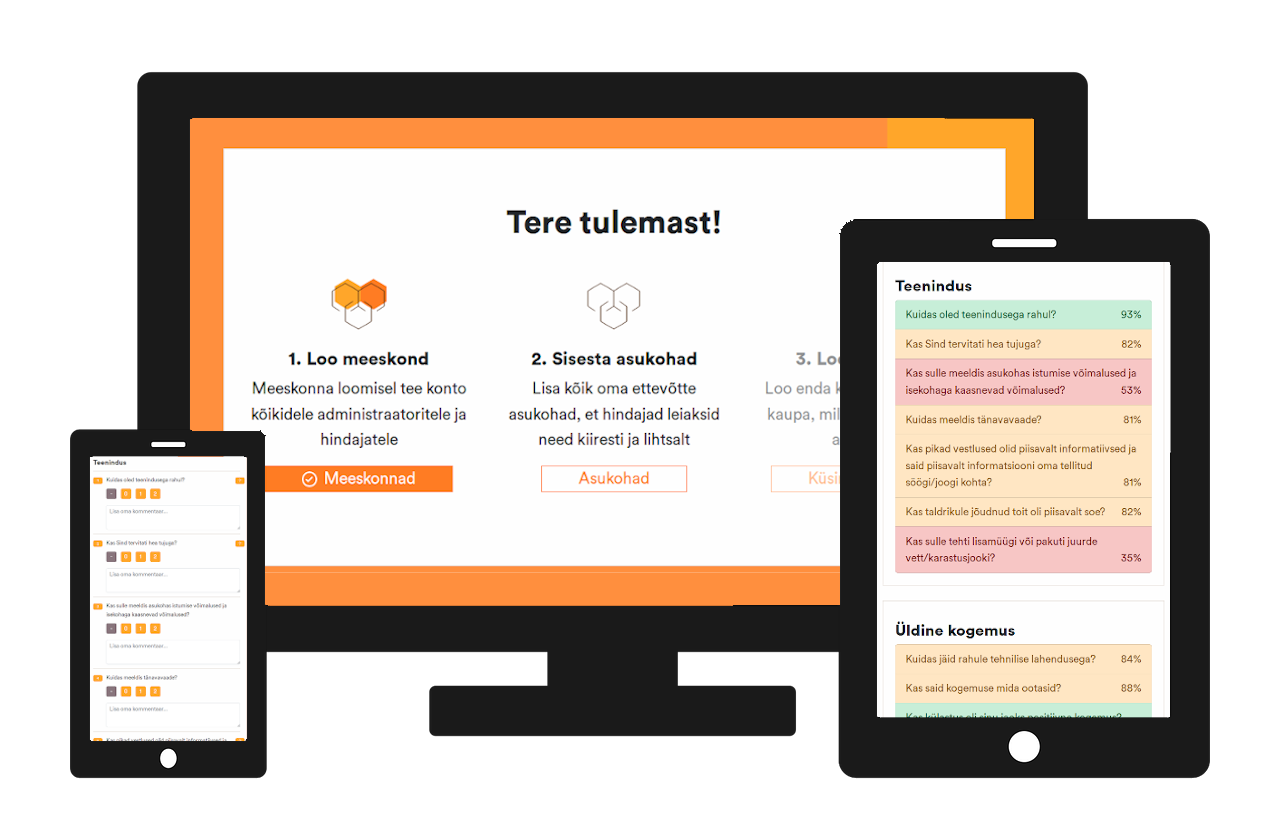 Evaluation OÜ. All rights reserved 2020